Estrogen Mimicking Chemicals in Products We Use Everyday
Estrogen mimicking chemicals are part of a broader category known as endocrine disruptors. This term refers to an interference with the endocrine glandular system in our body, most commonly involved being hormones like estrogens, progesterone, and testosterone. This interference is linked to reproductive and developmental toxicity, infertility, and precocious puberty. The other affected hormones are the thyroid hormones—major regulators of our metabolism, and adrenal gland hormones.
I'm going to focus here on estrogen mimicking chemicals because I definitely wondered if these substances may be linked to the multiple breast abnormalities noted with increased frequency lately, not just in me but in many of my patients. I also suspect these foreign estrogens worsen the pattern of migraine headaches, although the medical literature has not made a clear association yet for any of these medical conditions.
You are probably thinking: How do these synthetic substances act as estrogen mimicking chemicals? Some can affect hormones secretion, interfere with their metabolism (disposal), or can compete with estrogen receptors in the body. Even more strikingly, a few can interfere with estrogen receptors in human breast cancer cells. Animal studies revealed some of these foreign estrogens can enhance the expression of estrogen-sensitive genes, cause DNA alterations, and chromosomal changes.
My friend asked me to give her a few examples of such estrogen mimicking chemicals we often encounter in products we routinely use, so I prepared a list with the most common ones along with the type of products where they're found. They are present in many other items, sometimes surprisingly where you'd least expect them.
1. Bisphenol A (BPA) from in canned foods and drinks; plastic containers with recycling #7; plastic food wraps.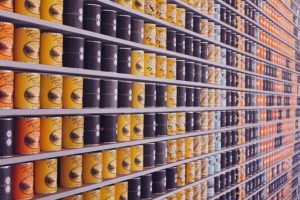 2. Parabens (most common being methyl-, ethyl-, propyl-, or butyl paraben) from numerous cosmetic products, some processed foods, certain medications (pills and suspensions).
3. Phthalates from cosmetics, laundry and cleaning products, scented candles and air fresheners, vinyl products, plastic #3.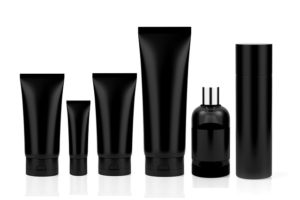 4. Ultraviolet (UV) filters: oxybenzone, homosalate, octinoxate from sunscreens and other products with SPF.
5.  Nonylphenol and nonylphenol ethoxylates from laundry and dish detergents, soaps, cleaners, and some personal-care products.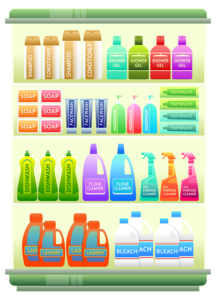 6. Triclosan, used as antibacterial agent in soaps and detergents.
7. PTFE/PFOA from teflon non-stick cookware, take out containers for greasy foods, paper plates and cups.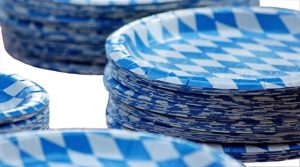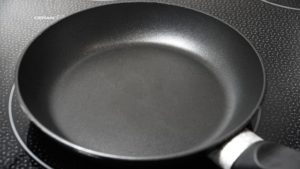 PFOA it is also used in producing water- and stain-resistant carpets, furniture and clothing.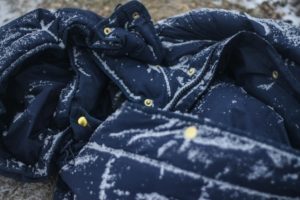 8. Aluminum from deodorants, aluminum trays and foil wrap.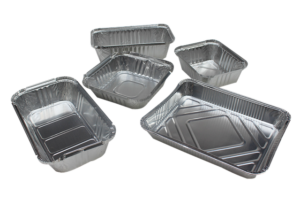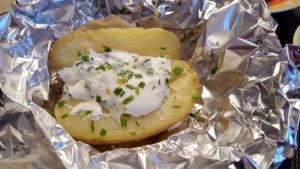 Many of the products we use contain more than one of the estrogen mimicking chemicals, a "cocktail" of them really. For instance, processed foods may contain parabens beside many other additives and are packed in BPA containers or aluminum trays.
Sunscreens have more than one UV filter, parabens, and phthalates (under "fragrance"). Perfumes, body sprays, shower gels, shampoos and conditioners have phthalates and usually a combination of the parabens. As the consumers became increasingly aware of the parabens having questionable health concerns, I see them now on some products being listed under the chemical name as methyl-, ethyl-, propyl- or butyl-parahydroxybenzoate!  Of course, this makes it more difficult to identify what this complicated name exactly means.
Conventional laundry products contain nonylphenol ethoxylates and phthalates; many labels don't even have the ingredients clearly listed and fully disclosed. Instead, more general terms are being used, such as stabilizer, buffer, polymers, surfactants, and is very likely that most of these should be on a "do not use" list.
Wow! So many estrogen mimicking chemicals all around us! We use a few products containing them every day and we don't even take them into account. Some sources say these foreign estrogens are safe (GRAS), others express alarm about their potential effects. Whom do we believe? Being in practice for so long, over the last decade I noticed and read about the increasing number of cases of breast abnormalities and prostate cancer, sexual dysfunction, female and male infertility, and developmental disorders.
Having had my personal experience, I figured it wouldn't hurt to keep away from them as much as feasible. Can you guess what I noticed? The results have been outstanding!