Keep Away From GRAS is a compilation of empirical observations that leads to the conclusion that numerous substances we encounter and use on a daily basis, substances regarded "Generally Recognized As Safe" (GRAS), may have detrimental health effects in the long run.
As a patient suffering with autoimmune arthritis, breast abnormalities and migraine headaches, I was able to analyze some associations, research, and learn more in depth information about such substances deemed safe(GRAS), after I noticed that certain chemicals I was exposed to multiple times a day through numerous products I routinely used, were aggravating my symptoms. Avoiding them brought some steady improvements, while inadvertent or overlooked re-exposure triggered worsening numerous times.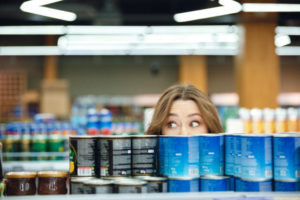 Learning all these, I recalled and was able to understand certain unusual symptoms of mine and others that some of my patients had reported throughout my years in practice, for which I couldn't find a reasonable explanation at that time. Therefore, I don't think I'm an isolated case; it is quite possible that similar complaints are more widespread, but often not reported. Physicians are not trained to fully take these substances into account, perhaps beyond possible allergic reactions, because they are currently considered "inert" or "inactive" by the regulating authorities and the medical establishment.
Being perfectly aware of this situation, I felt my writing this book was the only way of spreading the word, sharing my findings, as well as asking the readers if they would notice similar associations. A particularity about my book is that, as a trained and Board Certified physician, I don't neglect at all current medical concepts. On the contrary, my hypotheses and observations take them into account, along with National Institute of Health (NIH) published and accepted studies, and connect them with mostly ignored, but not at all inoffensive substances.
Avoiding these chemicals (although not easy at times), may prove beneficial to many frustrated patients just like me, who may understand the limitations of modern medicine, but are disappointed because they cannot lead a normal life. It may be useful for anyone aware that, from different sources, we are bombarded everyday by numerous chemical ingredients, that are not meant to be in the human body.
I hope readers could bring their improvements to the attention of their doctors and further research can be done if it turns out I'm not the only one affected by these substances.